Rumbling Hearts
is a drama-style anime based on a video game createdd by, as far as I understand it, Kimi ga Nozomu Eien and definitely NOT FOR THOSE UNDER 18!
I stress this because not only are there sexual topics, there's nudity and violence. The game itself is much more graphic, and definitely should be considered a game for adults only, especially given the storyline topics for the given characters.
Having said that, nothing about these elements - sex, nudity and violence - is over done. Basically, if it happens, it's part of the storyline, and the actions coincide with character's actions.
This is one for those 18 and over, and I thought it was fantastically done. It's still available for free viewing through Hulu, which is how I discovered it in the first place. Even though it's in Japanese with English subtitles - considered the purist way to watch anime - the acting and vocal performances are terrific.
Yes, anime is never something simple, and most makers take a lot of pride in these kinds of stories, so there's always a lot of emotion involved in the telling of these tales.
While many are designed with younger viewers in mind - so they stray away from these kinds of topics - this was created for older readers, that my opinion anyway, and so really delves into the human emotions involved with relationships.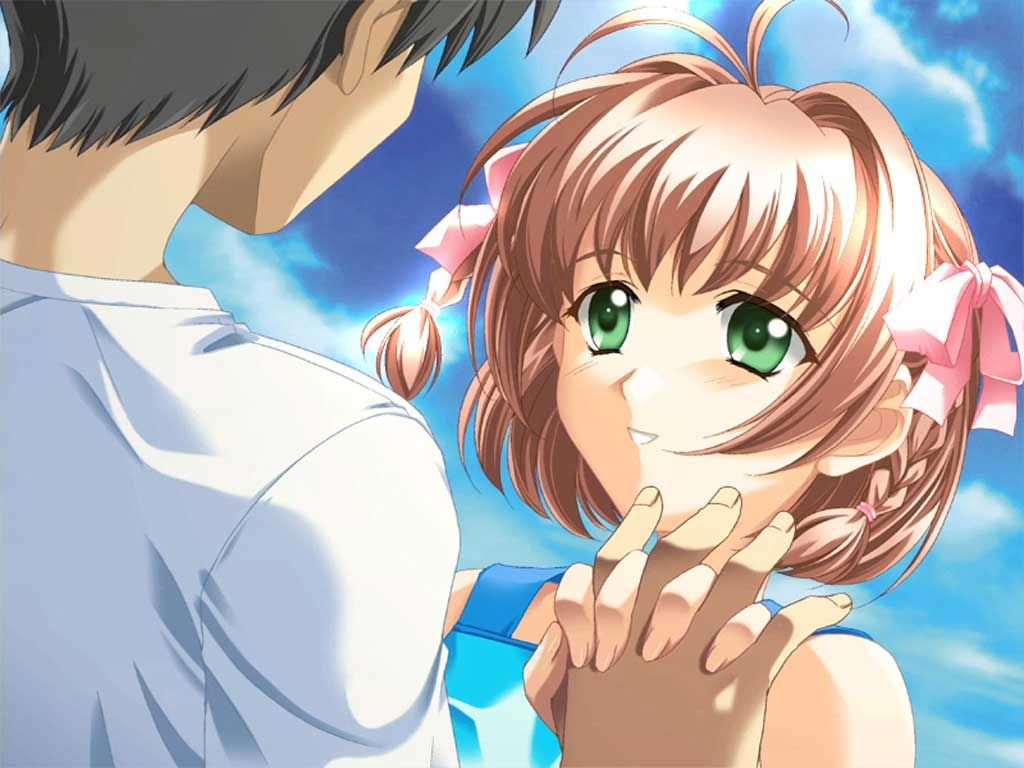 It all starts with four friends, then focuses on how the relationship between Takayuki and Haruka develops with help the help of their friends, Shinji and Mitsuki.
It's evident that, from the beginning, Takayuki is reluctant to begin a relationship with Haruka because he's really attracted to Mitsuki. However, Mitsuki convinces him to give dating Haruka a shot using a guilt ploy to the gist of, "She's my best friend and I don't want to see her upset. She's been in love with you along time, so be careful with her, or I'll never speak to you again."
What was he to do? Here's this girl he's attracted to telling him to do this. Because he doesn't want to disappoint or anger Mitsuki, he chooses to date Haruka. However, the relationship doesn't fizzle. In fact, it develops and blossoms, much to the dismay of Mitsuki, who has soon learned she has feelings for Takayuki and becomes jealous of Haruka.
This jealousy leads her to do what she can to distract Takayuki from Haruka. It is my opinion that, Mitsuki's goal was to break them up. However, that didn't happen, and Takayuki and Haruka grew closer together, until a tragic event causes terrible problems for them.
That's basically how the story begins, but I'm not going to give away the rest of the story or how it ends. Unlike many anime out there, this isn't a long one. In fact, it's only 14 episodes (roughly half hour each), so it won't take long to watch the entire season.
However, there are topics in the game not covered in the TV anime version (the amount of sex and it's consequences as well as some bad interpersonal relationships are very toned down). But at this point, what matters here is that the anime version originally aired in Japan (separate from the game) is very good, and very well done. You laugh, you cry, you get mad. It really sucks you in and offers a terrific emotional ride with a well-told tale. To watch an episode on hulu,
click here
. (This link will work properly as long as they continue to offer free viewing for the anime.)
The author wrote another game, which picks up a specific storyline, and can be found under the name of,
Kimi ga Nozomu Eien ~Next Season~ (OVA)
.
For more information on the game and anime versions provided by Wikipedia,
click here
.